You are looking for wedding favors for your beach destination wedding? Then here is a list of 9 great beach wedding favors.
Also, as the best wedding favors are always the ones that your guests find useful, we only chose wedding favors that your guests will love and really want to keep.

Beach wedding favors tips
Moreover, when choosing your beach wedding favors, avoid adding your names and wedding date on items that can't be consumed.
People might not want to wear or use again items with wedding dates and names on them.
So, you can add your wedding date on candles, water bottles, and bath salts for example.
But it's better not to add it on products like beach towels, flip flops or hand fans.
If you really want to add it everywhere then it's better to write it in small or inside the products.
Ocean scent soy candle
This wedding favor is great to remind your guests what a great time they had at your beach wedding with a similar smell.
Ariabellacandles' candles are made from all-natural soy wax and they can be made with different scents. But for a beach destination wedding, we would definitely advise the "ocean breeze" scent! It is a mix of ocean air, citrus, and floral notes.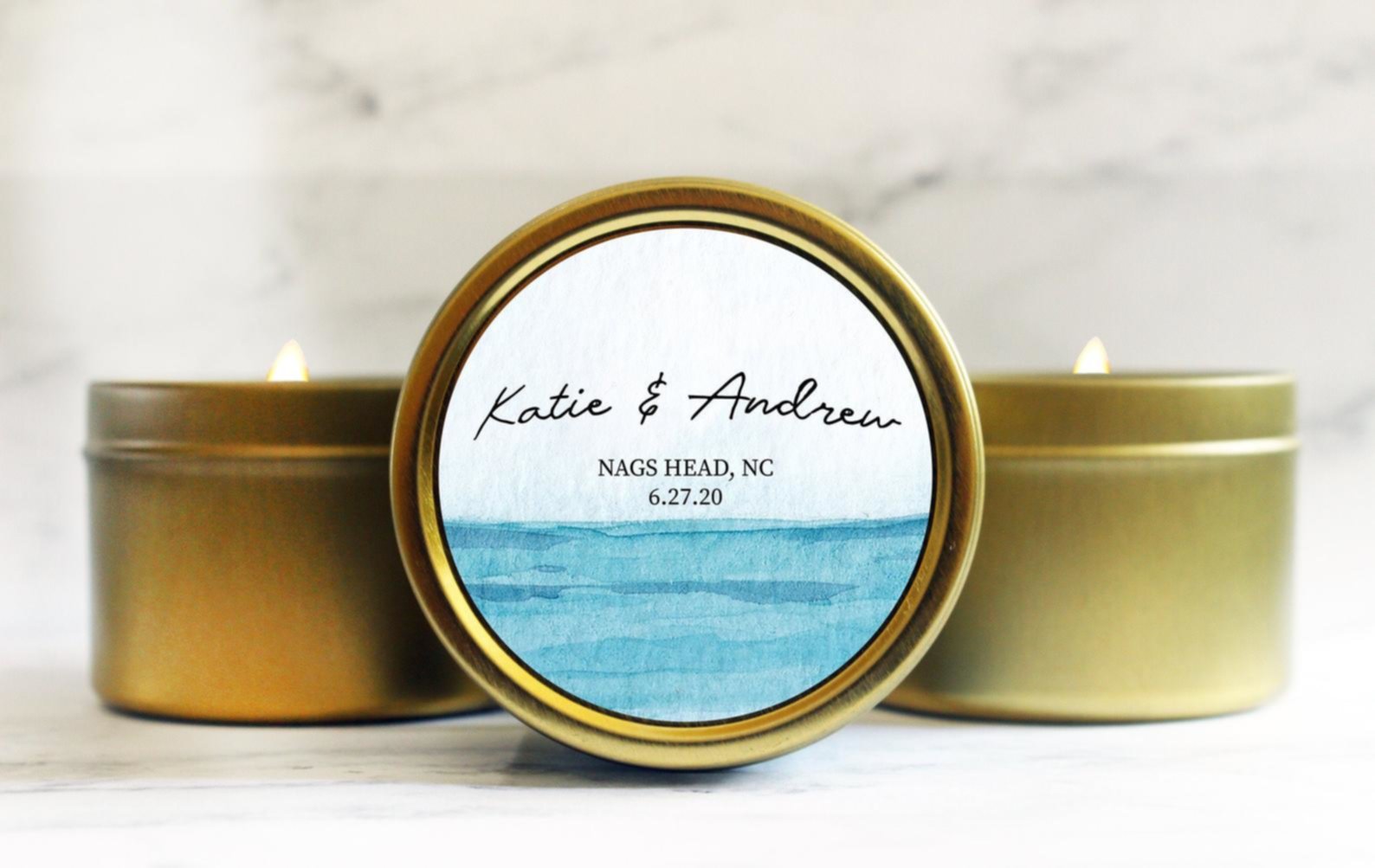 Beach towel for a beach destination wedding!
Your guests might not have planned to bring a beach towel for your beach destination wedding or some of them might forget. But beach towels for a beach destination wedding are really useful. In fact, they are always useful.
So, your guests will definitely enjoy them as wedding favors.
OrganicTurkishTowel has a huge selection of beautiful handmade beach towels made from 100% organic cotton.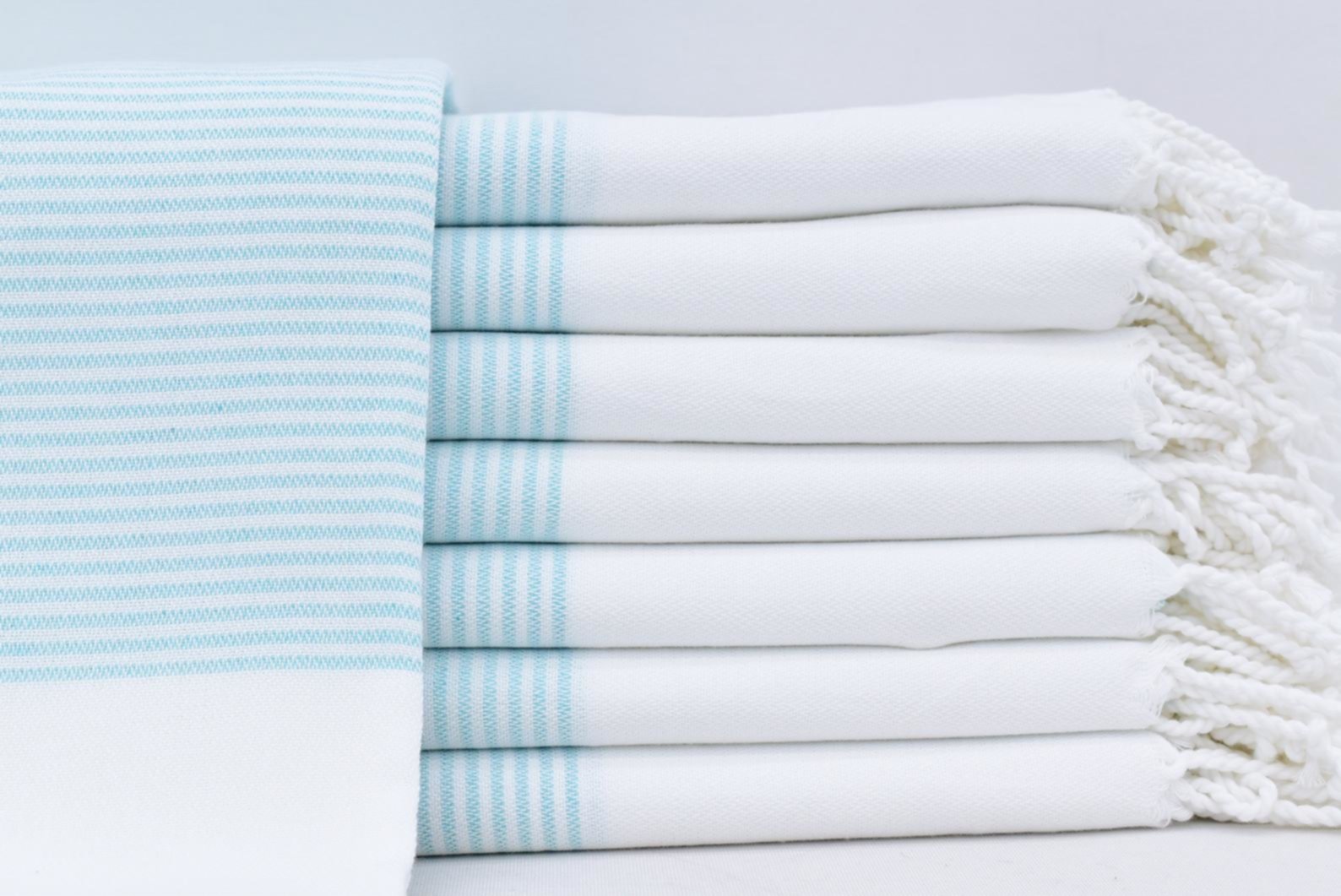 Ocean friendly sunscreen
We have to say it: Most weddings take place on sunny days and there are almost always guests who get sunburned.
For a beach destination wedding, your guests will spend a lot of time under the sun and the risk of sunburn is even higher.
So, a great wedding favor would be an ocean-friendly sunscreen. This sunscreen from Ao Organics Hawai'i is 100% natural and organic. But it's not only safe for you. It's also safe for the ocean! This sunscreen doesn't harm the oceans' eco-systems and the coral reefs which is really rare for sunscreen!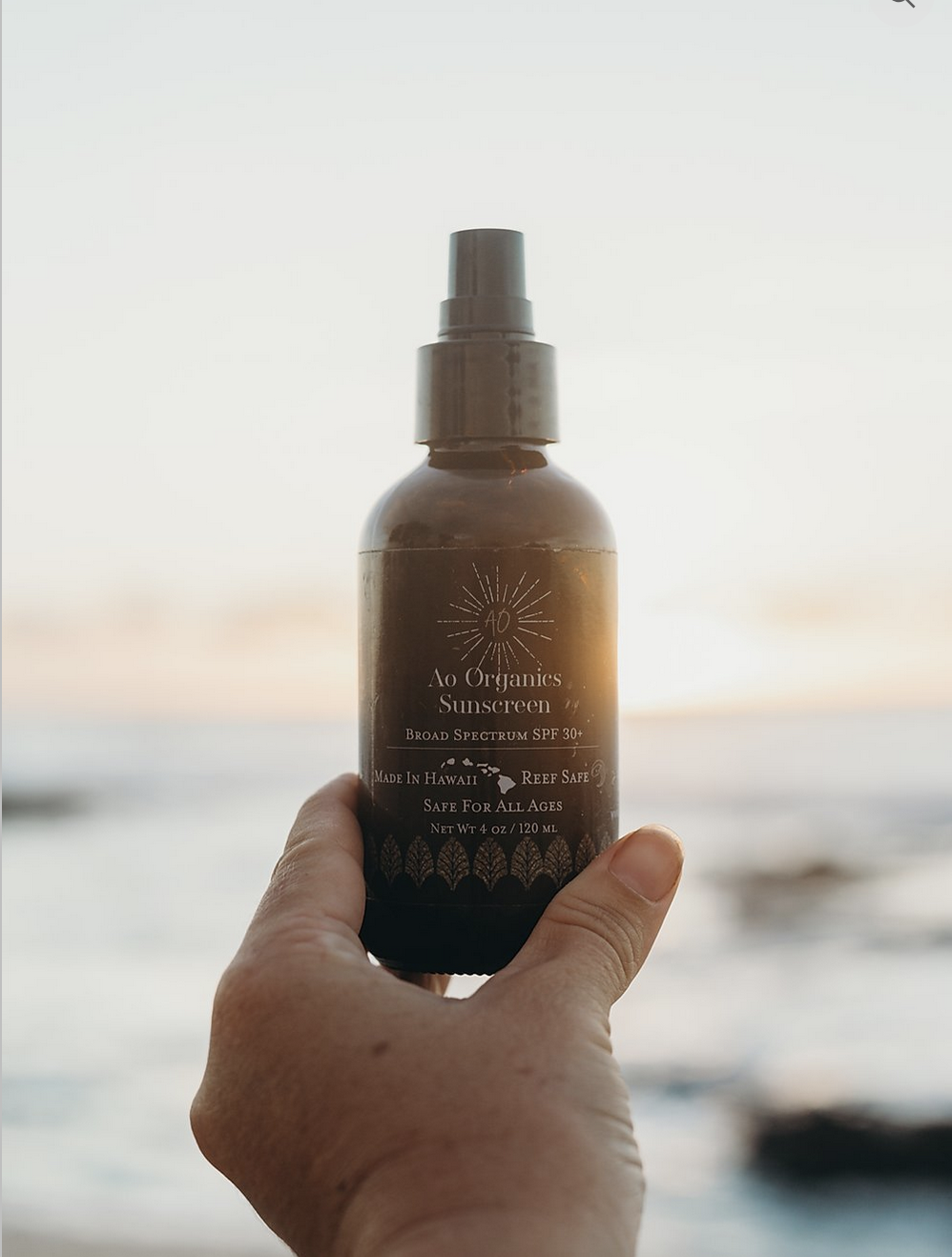 Flip flops
This is one of the most useful beach wedding favors! If you get married on the beach some of your guests might have to take off their shoes to walk on the beach but the sand might be really hot.
So, flip flops are a lifesaver!
Also, flip flops are always useful so you can be sure that your guests will keep them preciously.
Moreover, flip flops are not only useful for beach destination weddings but for all types of weddings. In fact, some couples add a box filled with flip flops next to the dance floor so that people can remove their shoes when their feet get tired from dancing all night long.
You can find these flip flops in the Etsy shop of VintageBelleWedding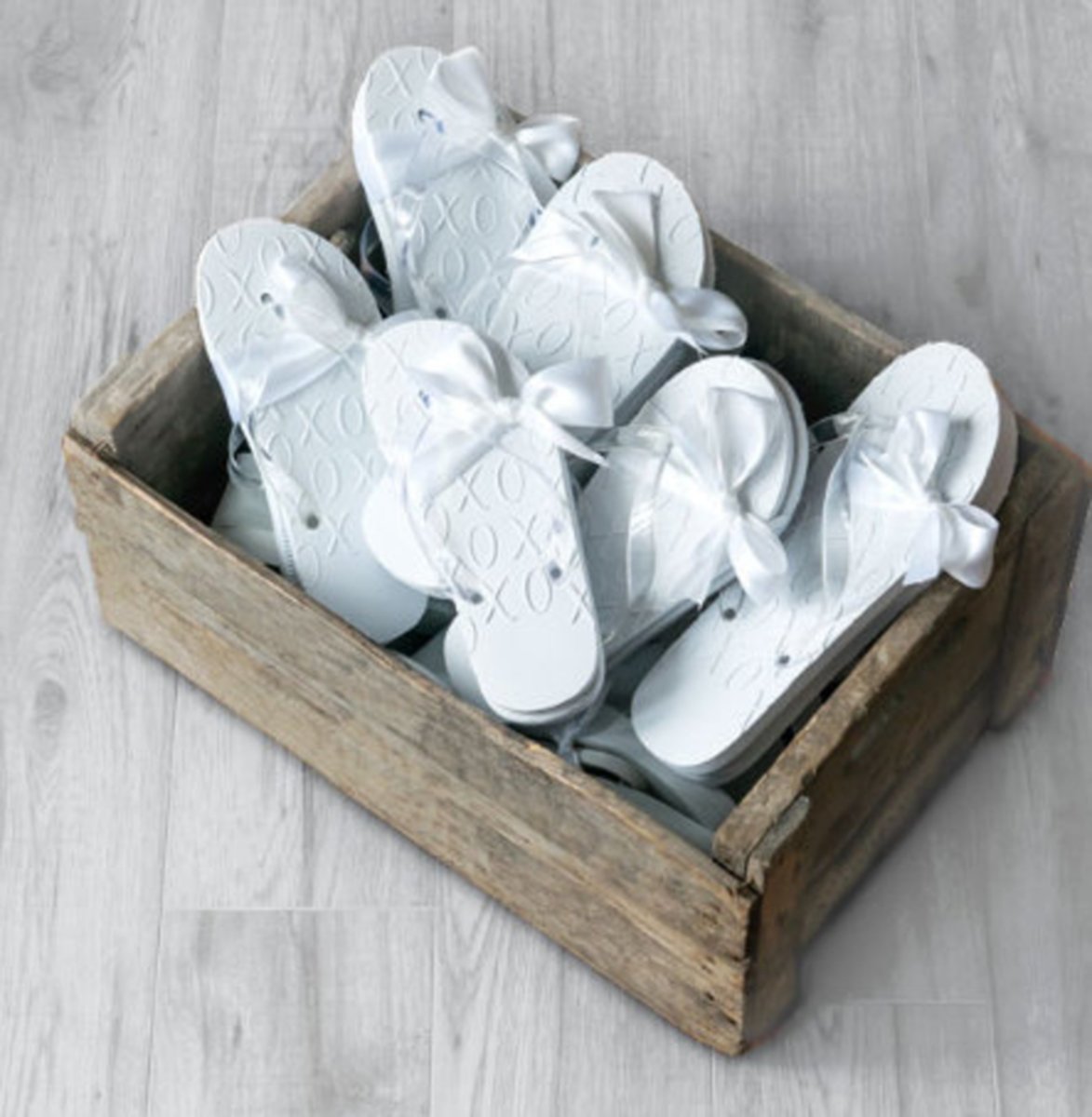 Bath sea salt
This wedding favor has two advantages. First, it is a beautiful souvenir from your wedding. Second, it will help your guests to get relaxed!
After a night with hours of dancing, what's better than a good relaxing bath?
These bath salts from PurpleBudUK are made:
– Organic dead sea salt: great for relaxing and for a soft skin
– Epsom salt: Great for soothing muscles (perfect after a night full of dancing!)
– Lavender essential oil: Helps to sleep, to reduce stress and muscle pains
– Ylang ylang essential oil: Helps getting relaxed
– Sweet almond oil: Perfect for nourishing the skin

So, as you can see this bath salt is perfect to help your guests with muscle pains from dancing for hours on the dance floor, to help them get relaxed so that they can fully enjoy your destination wedding and to have soft skin. Perfect, no?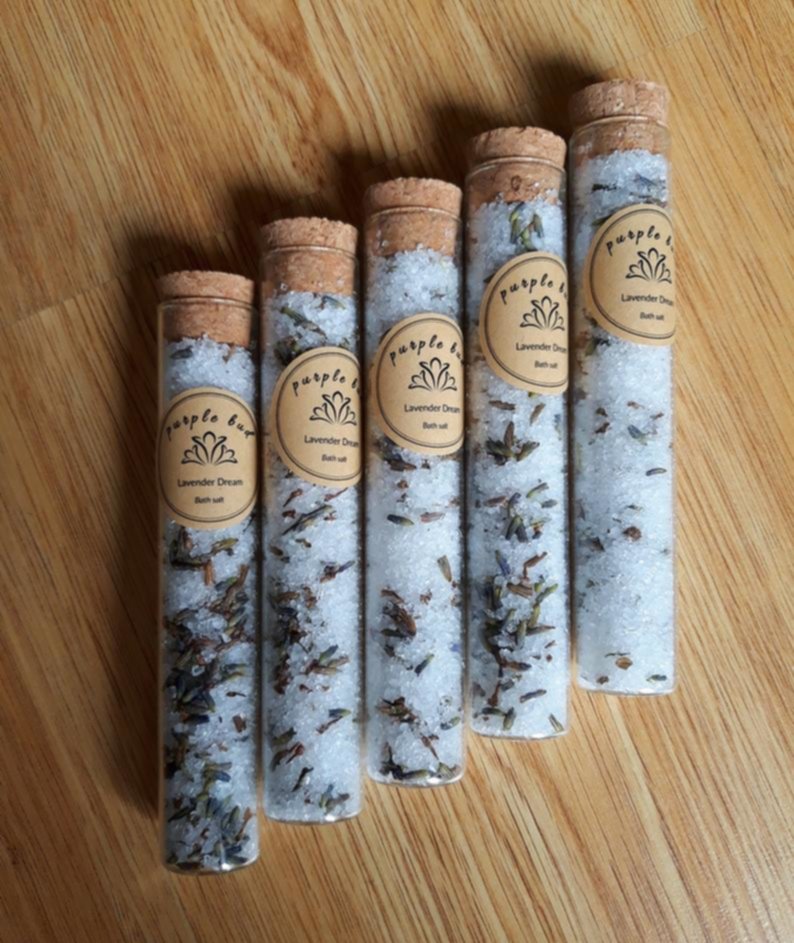 Sunshade for shade and beaufitul pictures
Sunshades are really useful for a beach ceremony where your guests will spend a lot of time under the sun.
Also, a beach ceremony where each guest holds a sunshade makes really beautiful wedding pictures!
These sunshades from HeartandSoulWedding are made of paper and bamboo.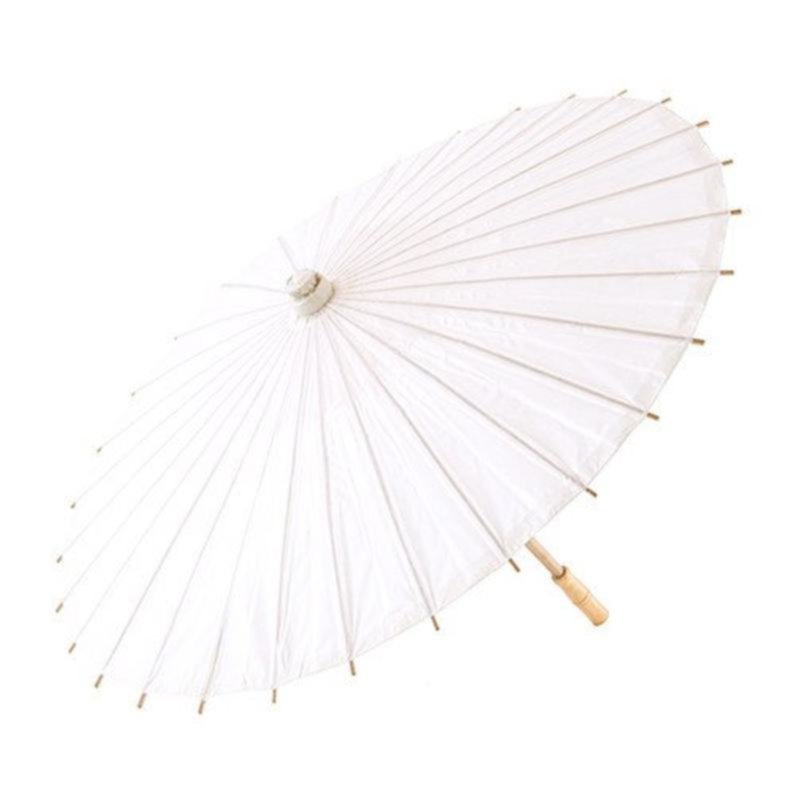 Hand Fan
A beach destination wedding usually has really hot weather. These hand fans can then help your guests stay cool all day long!
These hand fans from WeddingParasols can be made in different colors. So, you can get hand fans that will match your wedding colors!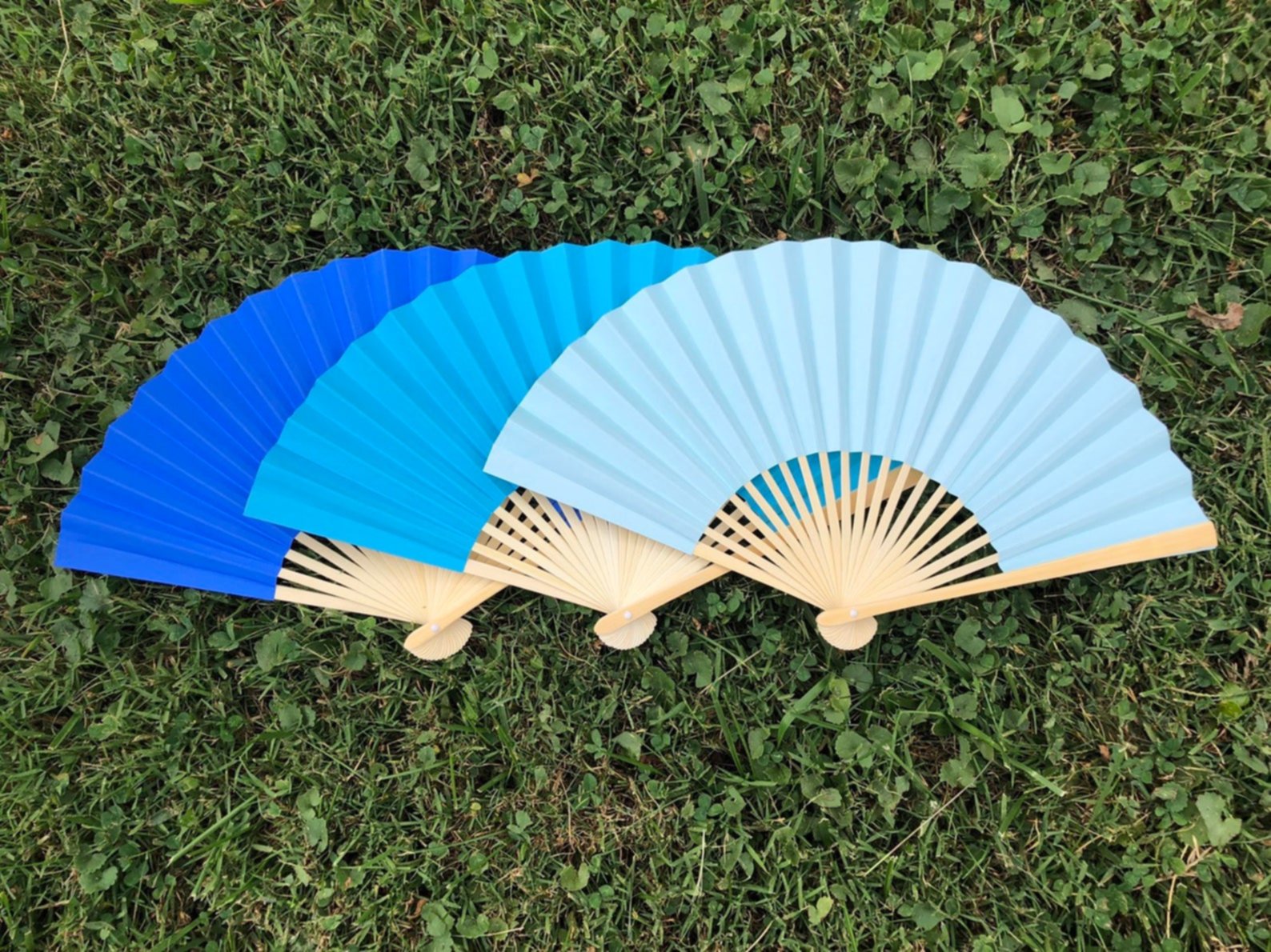 Whale measuring spoons
Your guests probably won't need measuring spoons during your beach destination wedding but when they'll get back home this beach themed wedding favor will be really useful and cute!
These measuring spoons from Beau Coup are in ceramics.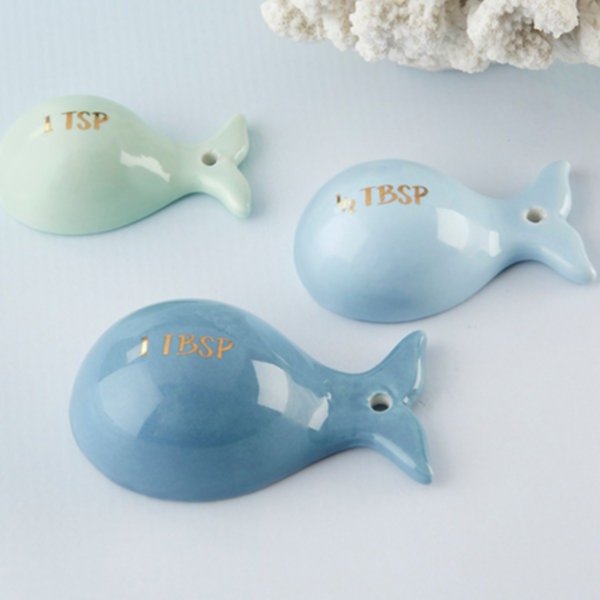 Aloe vera gel
As a beach wedding favor, aloe vera is a great idea! It will help your guests to heal sunburns if necessary. As most of your guests won't get sunburned, do know that it is also great for hydrating skin and hair! So, it will always be useful for everyone.
BedlingtonSupplies sells organic aloe vera gel but you can also find it in most supermarkets and pharmacies.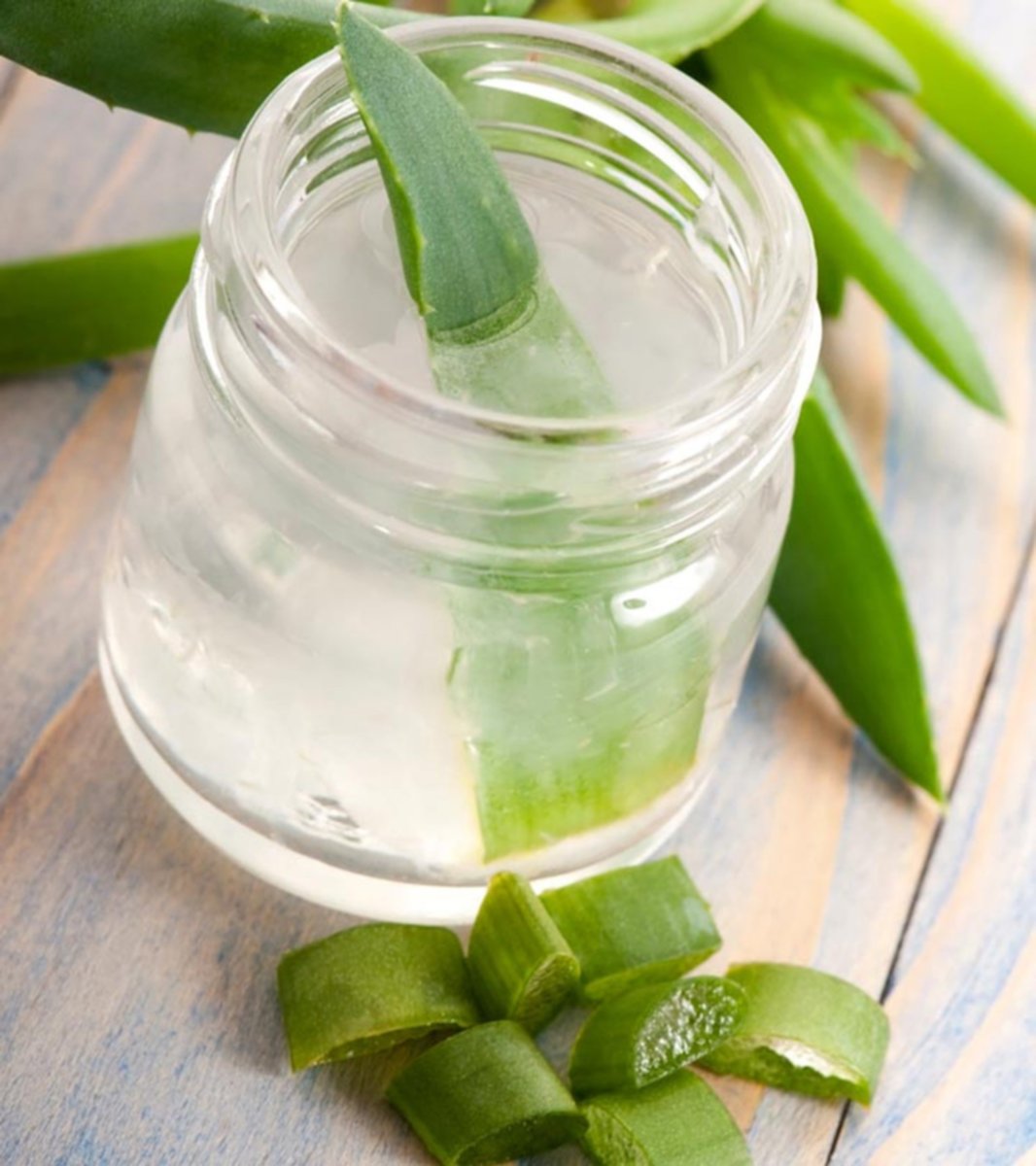 Beach wedding favors bag
If you plan to offer multiple wedding favors to your guests, you might then need a beach wedding favors bag to put all your sweet presents!
SweetThymes sells beautiful cotton wedding favors bags with different designs. So, if you don't like starfish you can get a seahorse, a sand dollar, or many more designs!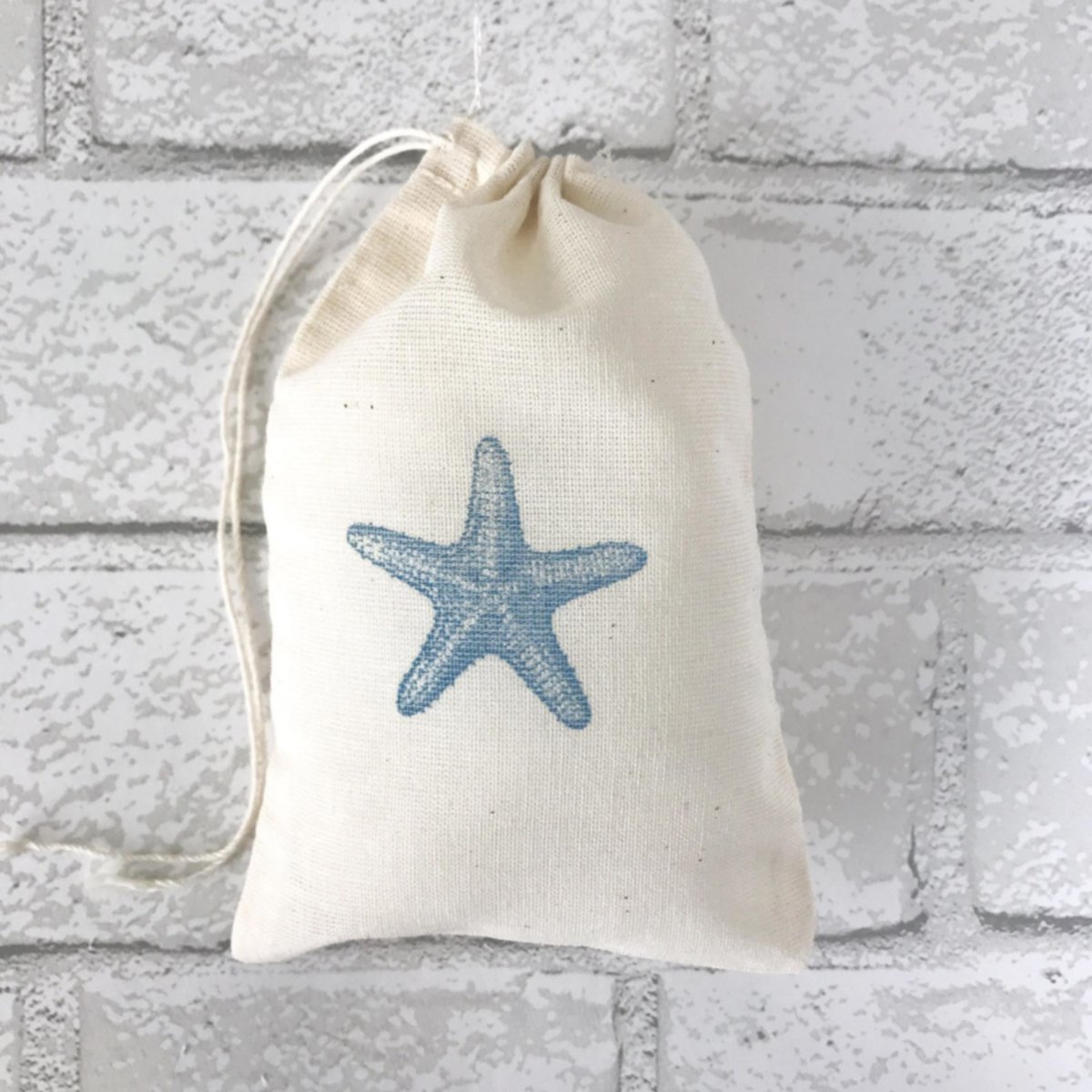 Wedding favors tag
Wedding favors tags are great to personalize your wedding favors and to tank your guests.
If you want to stay in the beach theme you can then choose these beautiful beach wedding favors tags from ImbueYouIDo. You can personalize these tags with your names and your wedding date. If you don't like the design of these tag, do know that ImbueYouIdo has a lot of different wedding favors with really beautiful designs!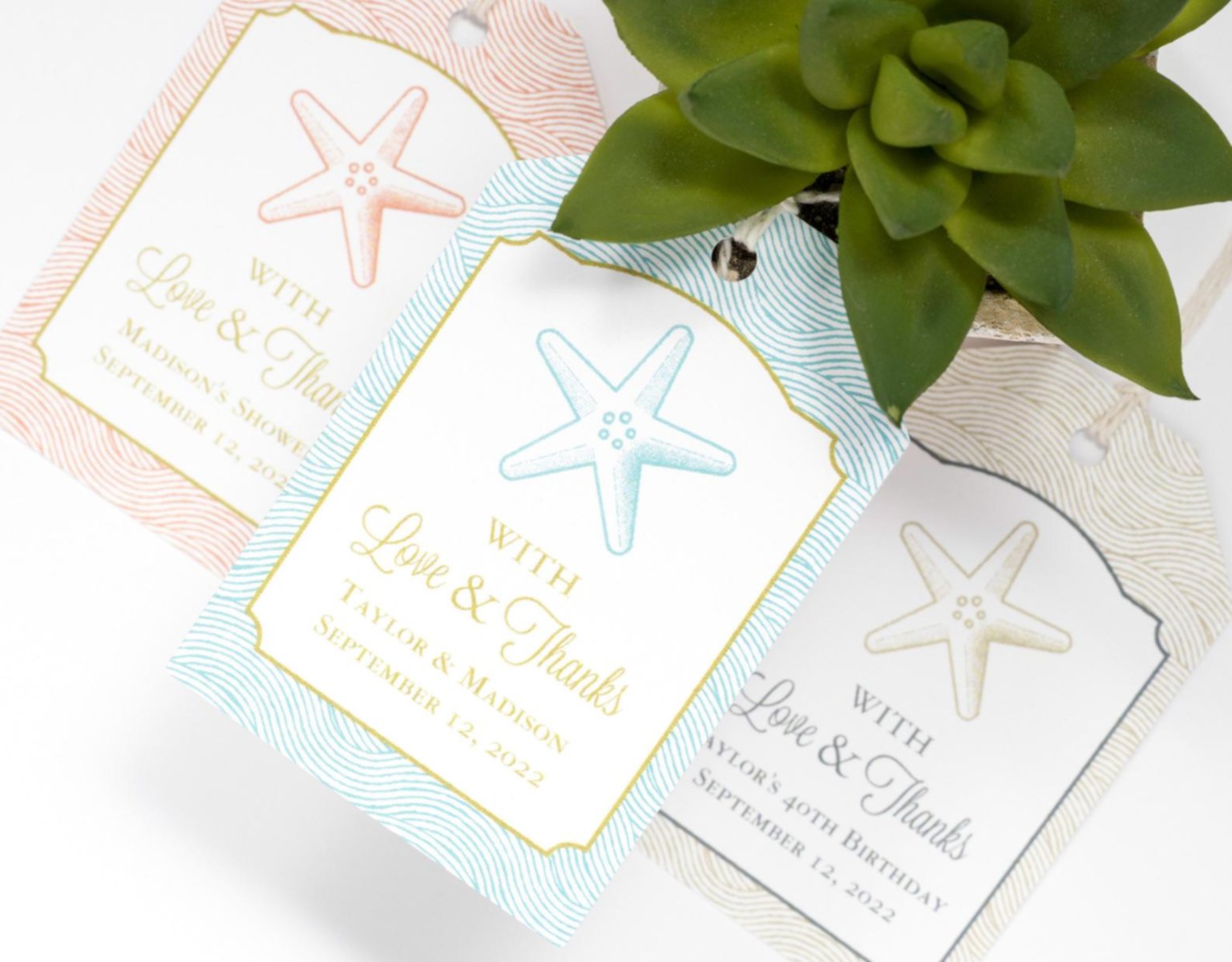 This is the end of this list! I hope you found the perfect wedding favors for your beach destination wedding!
If you chose one of these wedding favors for your wedding, you can write down which one it is in the comments section!
Also, if you are currently looking for gifts for your guests, you can also have a look at our selection of personalized bridesmaid proposal gifts!