Enjoy each moment with your loved ones
Our first priority is to make sure you are able to enjoy each moment of your wedding day but also of your wedding planning. For your wedding day, we want you to be able to relax and to have a great time with your loved ones. We will be there to make sure everything goes as planned and we will remind you what you need to know when you need to know it so that you don't have to think about anything.
For wedding planning, each couple is so different. Some want to be really implicated in each step of the wedding planning and others don't. So, we will see how much you want to be implicated and we will just let you the great parts and the ones you love.
Our main focus is to create your dream wedding. It is important for us to create a wedding that is tailor-made for each couple. This is why our first meeting will be all about what you want for your wedding and if you have specific constraints or things you particularly stress about. We want our couples to be 100% comfortable with everything we plan for them and we will always be there to reassure them on any wedding-related concerns they might have.
Also, as a wedding planner in Paris, we will be your contact point in the city. Having someone who can visit venues anytime, or manage any situation on the spot is really reassuring for our couples because even if they're not in Paris, they know they can rely on us.
Paris: A romantic destination
Paris is the place where you want to get married if you love beautiful châteaux, romantic cities or if you want lots of activities for you and your guests. A destination wedding in Paris definitely means lots of options. You will have so many beautiful châteaux to choose from, a lot of amazing vendors and so many great food options! This is the French wedding destination where you'll have the most options to choose from.
After your wedding day, you will be able to stroll in the beautiful streets of Paris with your guests and taste some macarons for example. If your destination wedding lasts several days, Paris is definitely THE destination for lots of activities. Think about wine and cheese tasting, visiting historic museums like the Louvre, or having a private cruise on the Seine river. Paris is a cosmopolitan city with so much to do at any time of the day. As a wedding planner in Paris, we will be there to find you the best activities in this beautiful city.
This is also a great destination if your guests are coming from all over the world. This is the best French city for easy access. So if you plan an international destination wedding in France, Paris might be a great option for you.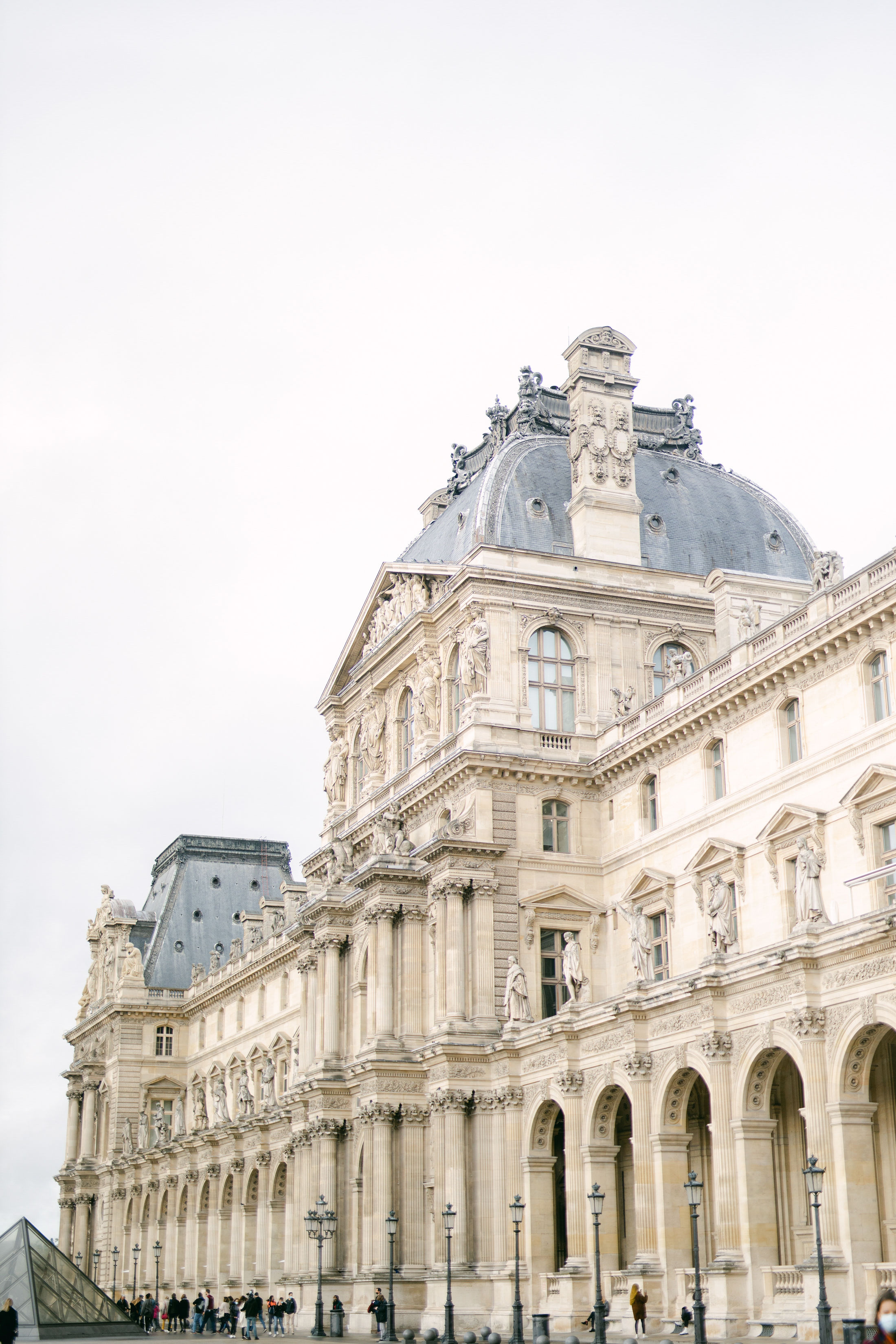 Aurélia
Your wedding planner Paris
In love with beautiful love stories, always smiling, and has always tons of creative ideas to solve any problem. These are three things that perfectly describe Aurélia.
Born and raised in Paris, she knows this city by heart. As a wedding planner in Paris, she will create for you a tailor-made destination wedding in some of the city's best wedding venues.
Before opening her wedding planning agency, Aurélia first worked as a fashion stylist and creative director in the fashion industry. She then shifted to the food industry by becoming a logistics and purchasing manager. She finally chose to become a wedding planner in Paris as it was the perfect combination between her creative mind and her love for planning everything.
Three things she loves to do in Paris are watching the sunset on a bridge over the Seine river, trying some new tasty restaurants and strolling in the beautiful streets of this incredible city.
---
Ready for your bespoke wedding? Contact your wedding planner Paris!