Elopement is increasingly trending in the wedding industry. If you already heard this term but don't know what it is or you wonder why do people elope, then this blog post is for you!
We will tell you everything you need to know about elopements.

Elopement definition
To elope means "to run away" but nowadays this term is used to describe a couple who gets secretly married without telling anyone or where the couple just has a really small gathering like parents and best friends.
But the main characteristics of an elopement are the small amount of planning necessary compared to a traditional wedding and the fact that it is really sudden.
Why do people elope?
Less planning
Planning a wedding can be sometimes stressful and it takes a lot of time. So, one of the main advantages of eloping is that there is not much planning to do. You don't have to manage the guests' list, no table seating charts, and no need to send invitations. An elopement can be much more spontaneous than a traditional wedding as there are fewer things to plan and there is no etiquette to follow.
It's usually cheaper
The second advantage of eloping is that the costs are much lower. Once again, no need for a caterer for 200 guests or a huge venue. The only costs you will have to cover are the vendors you will hire (officiant, maybe a local wedding planner, photographer, …), your plane tickets if you want to elope far from home, and accommodation if you want to run away for several days.
It matches your tastes
In some traditional weddings, the bride's vision of her wedding is a bit altered because she needs to do some people-pleasing. In the end, she might see that it is not her dream wedding anymore.
So, one of the main advantages of an elopement is that there is no people-pleasing at all and you can have a wedding ceremony just the way you really want it to be. Also, most couples who elope choose to have a ceremony in a place that is special for them. It means that in an elopement you have less to plan but what you plan really matches your tastes.
Where to elope?
A short answer would be "it can be anywhere you want". Las Vegas is not your only option. In fact, a lot of couples decide to elope in a place that is meaningful for them. It can be where they met, in their favorite holiday destination, or in any place they love. So, you can elope in your local city hall or on the other side of the world.
Then, it is important to consider if you want your elopement to be legally binding or if you just want a symbolic ceremony. If you want a legally binding elopement, you will need to ask local authorities the legal requirements to have a marriage license. Otherwise, you might hire a local wedding planner to organize everything for you.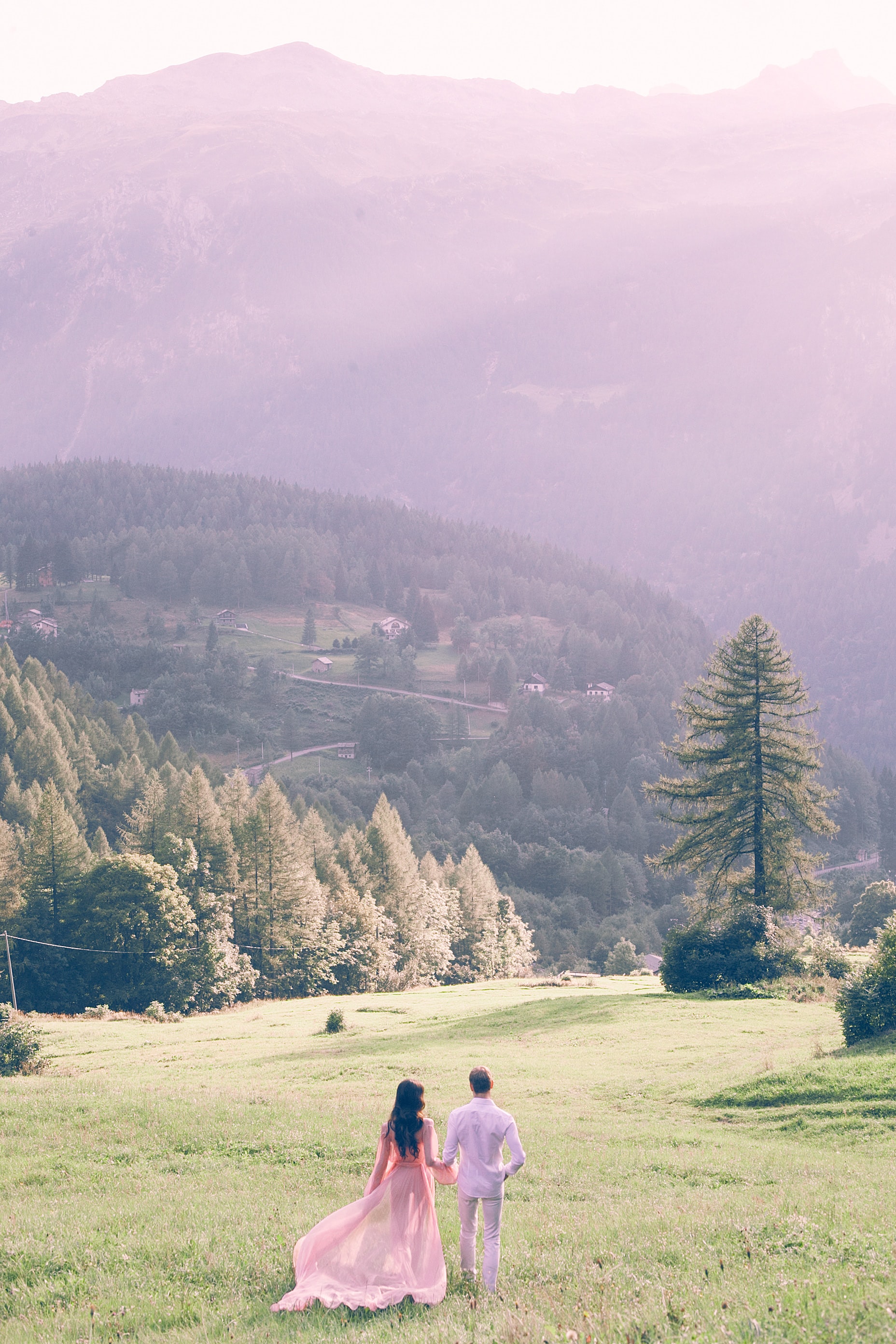 Elopement questions answered
"I'm worried my family and friends get mad"
This is the main concern of people who want to elope. So, the first thing that you need to remind yourself is that your wedding should always be about your couple. You want to celebrate your love. So, this is what you should remind your family and friends. Some couples don't like big events or to be the center of attention. A wedding should represent the couple's interests and personalities.
If it's really too difficult for your loved ones not to be invited to your wedding, you can also organize a reception or a big party when you get back home.
"Can we have a last-minute elopement?"
Not always. Once again, it depends on what type of elopement you want. The main point that asks to plan ahead is if you want your elopement to be legally binding. Depending on where you want to elope, you might need to do some paperwork. If you just want a symbolic ceremony, it will be much easier to have a last-minute elopement but it will also depend on your vendors' availabilities.
If you want a specific photographer or officiant for your ceremony, you might need to book them months ahead.

I hope this blog post gave you a clear idea of what is an elopement. If you think elopement is too extreme for you, you might also consider destination weddings. Destination weddings have the best of both worlds. You have a wedding that matches your tastes with a reduced number of guests and it all takes place in a dreamy destination. If you want to know more, have a look at our destination wedding complete guide where you will learn everything you need to know about destination weddings.

If you have any questions about elopements, do not hesitate to ask them in the comments section.